Fludora® Co-Max
Fludora® Co-Max Holds Great Promise for Combatting Resistant Mosquitoes and Controlling Vector-Borne Diseases Worldwide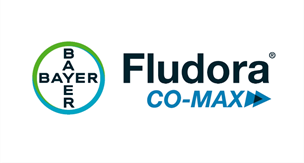 Bayer is thrilled to announce the arrival of our new and highly-anticipated vector control product, Fludora® Co-Max, which is expected to make a significant contribution to the fight against mosquito-borne arboviruses such as dengue, chikungunya and zika. Fludora® Co-Max will be available in Côte D'Ivoire, West Africa from November 2020 and then will be introduced into other affected countries in Sub-Saharan Africa, Asia Pacific and Latin America and through 2021/22.

Vector-borne diseases around the world continue to be a major public health concern that affect the well-being and economies of communities and, indeed, entire countries. Cases of dengue alone have increased 15-fold in the last two decades and about half of the world's population is now at risk. According to the World Health Organization (WHO), dengue represents a total global economic burden of nearly $9 billion. With no cure for dengue, disease prevention through vector control is critical in preventing epidemics and safeguarding public health in high-risk areas.

Fludora® Co-Max represents a significant breakthrough for space spray solutions. It introduces a new insecticide mode of action, not previously used in public health – a butenolide flupyradifurone - and combines this with an unrelated mode of action – transfluthrin, to tackle the development of resistance. The combination of the two compounds means Fludora® Co-Max is highly effective against mosquitoes resistant to pyrethroids and other existing chemistries. This novel approach will help public health programs deliver greater impact against disease-carrying mosquitoes, better protecting the health of their communities.

In addition to the novel combination of active ingredients, Fludora® Co-Max uses an innovative, but established, formulation technology which contributes to both its effectiveness and sustainability in use. Film-Forming Aqueous Spray Technology (FFAST) allows dilution of the product in water (instead of hydrocarbon-based diluents such as diesel oil) which helps the droplets maintain efficacy over greater distances and lowers the environmental impact. For residents in areas constantly plagued by mosquito-borne disease, the use of space sprays by public health programs can be a reassurance that the community is protected. Fludora® Co-Max, while highly effective, has none of the drawbacks of certain other products such as strong odour or spotting/staining on surfaces in areas of application.

As the product is introduced the Bayer team will support the understanding and correct use of the product through training programs – delivered virtually or, where possible, in a face to face environment.

"The launch of the product in West Africa is significant - we have seen a growing awareness and concern around arboviruses such as dengue in recent years and resistance in mosquitoes in the region is well documented" said Frederic Baur, Global Market Manager for Vector Control at Bayer. "We have a strong team in Africa to support the product and further reinforce insecticide resistance management in the region".

Fludora® Co-Max is one example of Bayer's commitment to the fight against vector-borne diseases in line with the company vision: 'Health for All, Hunger for None'.