Print page
K-Othrine Polyzone
K-Othrine Polyzone
Print page
Product Description
A polymer-enhanced suspension concentrate for residual surface treatment indoors and outdoors. K-Othrine PolyZone contains a proprietary polymer that protects the active ingredient from the effects of aggresive surfaces, weather, irrigation and mechanical abrasion. This formulation ensures long-lasting control of susceptible target pests.
Key Features
Polymer enhanced formulation helps to prolong the residual life of the application. The polymer protects the active ingredient from degradation from aggressive surfaces and reduces risk of wash-off in external applications.
Contains the pyrethroid deltamethrin, which is widely used in vector control.
Provides longer residual activity compared to other formulations (> 6 months activity indoors can be expected at the WHO-PQ Listed application rate due to the polymer effect). In situations where existing formulations already achieve 6 months or more then K-Othrine PolyZone can be expected to provide longer or more reliable results.
High quality formulation which has low odour and is non-staining after application
Key Benefits
Improved results compared to formulations which do not contain the polymer.
Reduced environmental contamination from wash-off of insecticide residues from external surfaces.
Use Pattern
What to control:
Application rates:
K-Othrine Polyzone is a polymer enhanced suspension concentrate aqueous formulation containing 62.5g of deltamethrin per litre.
Apply using hand-held spray equipment at a dose rate of 25 mg/m2 for indoor use.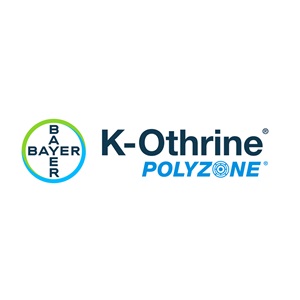 Residual Surface Sprays
K-Othrine Polyzone
A polymer-enhanced suspension concentrate for residual...
See product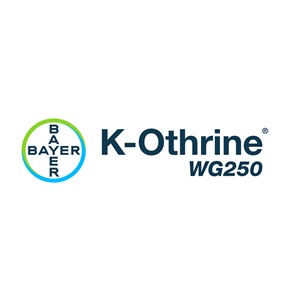 Residual Surface Sprays
K-Othrine WG250
K-Othrine WG is a pyrethroid insecticide intended for...
See product
$name