Fludora® Fusion, a new frontier in the fight against malaria
Bayer launches Fludora® Fusion, an important new tool to combat malaria, in Johannesburg, South Africa.
Connected by the common goal to eliminate malaria, a disease which devastates the lives of so many, Bayer hosted a diverse group of over 100 stakeholders across 25 African countries in Johannesburg last week to discuss challenges associated with maintaining coverage of effective vector control interventions and, in that context, to launch the new IRS insecticide Fludora® Fusion. The atmosphere was one of true collaboration, transparency & interactive engagement. The focus and passion towards fighting malaria was clearly evident.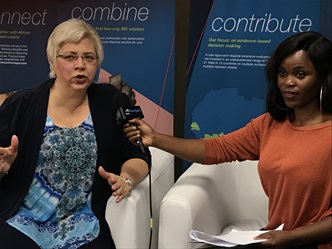 Speaking at the event, Dr. Jacqueline Applegate, President of Global Vegetable Seeds & Environmental Science stressed the commitment of Bayer towards the fight against malaria - highlighting the 60 years that Bayer has been active in global malaria prevention strategies - and the collaborative spirit exhibited by Bayer in working against this disease. "We know that we cannot work toward a malaria-free future alone. It is only through sharing of knowledge and expertise in constructive partnerships that we can develop sustainable solutions that will make a difference to improving the lives of those affected by this disease."

"We're excited by the potential that Fludora® Fusion represents to help prevent new malaria cases and is a major milestone in our contribution to the shared goal of a malaria-free future," Applegate added.
Bayer has a '360º' approach to Vector Control that includes investment into development of innovative new solutions like Fludora® Fusion; equips customers with know-how into best use; engages in advocacy to ensure vector-borne diseases are high on the development agenda and supports educational initiatives to ensure future capacity in being able to tackle malaria and other vector-borne diseases.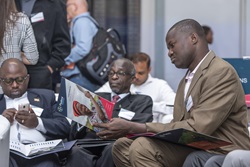 Nearly half of the world's population is at risk of contracting malaria, and most cases and deaths occur in Sub-Saharan Africa. Most recent figures from World Health Organization show that despite significant gains made in the fight against the disease between 2000 to 2015, the two subsequent years have shown a stalling in progress (with an increase in the number of deaths from the disease in those years relative to previous years). Stepping up the fight against the disease has therefore never been a more pressing challenge.
Insecticide resistance to the available classes of insecticide is one of the biggest threats to eliminating malaria due to the availability of a very limited number of WHO Pre-Qualified insecticides. Fludora® Fusion was specifically developed in response to this challenge. Fludora® Fusion is included on the list of WHO prequalified vector control products. Registrations have been achieved in 18 countries in Sub-Saharan Africa so far, with more pending.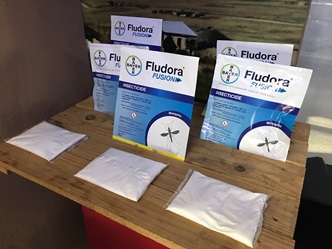 Fludora® Fusion is the first product of its kind to combine two unrelated modes of action – making it a robust solution to tackle the challenge of resistance. Furthermore, Bayer has committed to maintain a position of affordability, compared to other newly developed IRS formulations, helping malaria control programs to reliably and cost-effectively achieve their target coverage rates and ultimately protect more lives.